...celebrating every swee​t pea their birth
| | |
| --- | --- |
| Posted on August 15, 2013 at 11:26 AM | |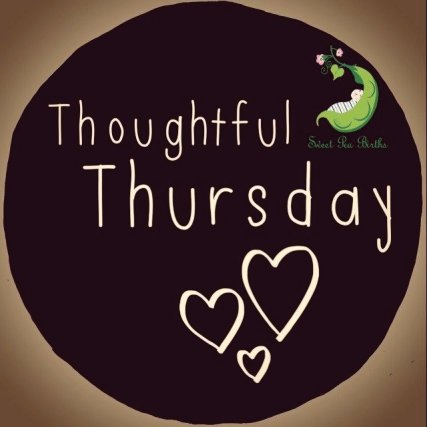 What does that mean?  Normalize Breastfeeding.
I ask a different question: when did it stop being normal?  Did you know that the first formula was not brought to the market until the 1860's?
While some babies were fed another animal's milk, for the most part that means that greater acceptability of anything other than breastmilk has only been an option for around 150 years.  How long is human history?  Depending on whom you talk to, maybe 7500 years, it could be as long as 200,000 years.  However you count it, it is still a
Very Long Time
. 
Think about that.  Breastmilk and breasts were the "normal".  For a much longer than it has not been "normal".  Humans survived through childbirth and breastfeeding without population problems long before the rise of the "modern era".
What is it about machines and galvanized steel that we find so appealing?  Why do we allow ourselves to buy into the idea that science is always better than our humanity?
Absolutely, yes, there are so many things to thank science for – the lifesaving treatments and medicines, to the realization of putting a man on the moon.  All those things are tremendous.
So are we.  Humans: we have the vision to imagine and create modern miracles.  Our bodies are just as incredible.  Without conscious or directed thought, our bodies have the parts to make a new life.  Cell division happens without help from us.  This miracle of life grows within us without any help other than to eat, drink and sleep well. 
Once this life is born, *most* of our bodies know how to make the nutrition to feed our child, or children in the case of multiples.  What happened before 1860 if a mother could not or did not want to nurse her child?  The child was probably fed by a wet nurse.  Here is another interesting fact: did you know that there used to be wet nurse schools?  In fact, here is a quote from the first century about choosing a wet nurse:
"Above all, see that the child's wet nurse speaks correctly.  The ideal, according to Chrysipus, would be that she be a philosopher…No doubt the most important point is that they should be of good character: but they should speak correctly as well."
~Quintilian

So while yes, it is time to normalize breastfeeding again, do so with pride.  You do not have to find a dark corner, or feed your baby in a hot car, or be relegated to a bathroom stall.  You are not the wet nurse – you are the mother. 

Breastfeeding makes people in Western cultures where we live uncomfortable.  It seems like 150 years of science has undone 7,300+ years of humanity.  I implore you: please nurse around other people, especially other children.  Even if they were not breastfed, seeing humans feeding humans is a great way to bring back breastfeeding as "the normal".  It is time to reclaim our humanity and let more mamas raise their children with all the benefits of the MotherBaby relationship.

Side note: I am not advocating "in-your-face" breastfeeding.  I don't deliberately go find a group of children and plop down in the middle of them to nurse.  What I am saying is that if your child is hungry, just respond appropriately wherever you happen to be.  Feeding is feeding is feeding.  Just do it.

  
You are making the perfect milk for your human baby.  You are sharing love every time you breastfeed.  You are imparting your speech, your thoughts, your beliefs; all that and more each time you take your child to your breast and spend time with them.
I am guilty of using my cell phone, working at the computer, reading a book when I breastfeed – because our nursling is still nursing A LOT.  I am trying to be more mindful of having at least two or three waking sessions when everything is put away.  Just our nursling and I, looking at each other, or singing to her, or I will read aloud to her. 
It is loving and important work to feed the next generation.  In my case, I know my time is running short since this is "baby" is now a toddler and I am not sure when she is going to wean.  Even more reason to step away from the computer to run off and see her now - have a great day!
What are your thoughts on normalizing breastfeeding? Please leave us a comment - it will be moderated and posted. 
Breastfeeding not going as planned and you need ideas for support, or other sources for human milk? Read
THIS
post for more ideas and links to support and milk resources.
Wondering what I wear when I NIP?
HERE
is a look at my favorites in my "Clothes to Mothers" guest post for The Breastfeeding Cafe Blog Carnival.
Disclaimer:
The material included on this site is for informational purposes only.
It is not intended nor implied to be a substitute for professional medical advice. The reader should always consult her or his healthcare provider to determine the appropriateness of the information for their own situation.  Krystyna and Bruss Bowman and Bowman House, LLC accept no liability for the content of this site, or for the consequences of any actions taken on the basis of the information provided.  This blog contains information about our classes available in Chandler, AZ and Payson, AZ and is not the official website of The Bradley Method®. The views contained on this blog do not necessarily reflect those of The Bradley Method® or the American Academy of Husband-Coached Childbirth®.
We are now enrolling for our 
Fall 2013 Series
September 6, 2013 to November 22, 2013
For more information or to register,
please call us at 602-684-6567 
Categories: Breastfeeding, Thoughtful Thursday
/