...celebrating every swee​t pea their birth
| | |
| --- | --- |
| Posted on September 3, 2013 at 4:03 AM | |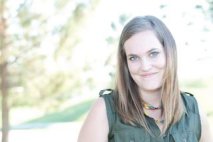 I had the pleasure of meeting Abby through the ICAN of Phoenix chapter meetings.  She has a heart for serving families and helping them to have an empowered birth experience:
"Although birth isn't perfect, and things don't always go as "planned", knowing your options and choices can still leave couples with an empowering and beautiful birth."
Meet September's featured doula, Abby:
When was the first time you heard the word, "doula"?
My husband was working retail during my first pregnancy. He came home from work one day and said that he had worked with a woman to help her find a computer. She told him she was a doula and one thing led to another and we were meeting her the following week. We decided to use her, even though I was not totally educated on what kind of birth I wanted. 
How did you decide that becoming a doula was part of your journey?
After my first birth ended in a c-section due to an unnecessary induction, I began doing research on options in birth and began to realize how much information I didn't know. I immediately decided I wanted to help couples get the information they needed to make wise choices for their birth and help reduce unnecessary c-sections. Although birth isn't perfect, and things don't always go as "planned", knowing your options and choices can still leave couples with an empowering and beautiful birth.
Are you a birth and/or a postpartum doula?
I am a Birth Doula.
How long have you been a doula?
I have been a Birth Doula for two years. I was certified through Childbirth International in 2011. 
What do you enjoy the most about being a doula?
I enjoy helping to educate couples. There is a moment on this journey, sometimes in pregnancy, sometimes not until labor begins. This moment of empowerment: a moment of belief in their own body's abilities rather than on every word their provider says. They go from allowing birth to be done to them to taking an active role, making choices and being a part of their birth.
What is your philosophy when you go to a birth space?
I do not want to interrupt the space that has been created. Most often I come to the couple's home while in labor. I want this birth to be about the couple and I support them in their individual needs. This looks different for each couple and each birth, but I am there for the support of both the mama and daddy. I want to dads to be encouraged and empowered to love on and support their partner. I make sure to not take over their role of support but to assist in giving the laboring mama as much support as possible. 
How do you work with and involve the Coach?
As mentioned above, I work with the coach before labor to prepare and know what to expect. I want this birthing time to be a time that grows the couple so I am there to encourage the intimate time between them. I help the coaches with suggestions on ways to comfort and support the mamas, as well as give the coaches a break when needed. 
What is the toughest situation you have ever dealt with?  How did you handle it?
I think the toughest situations have usually resulted from unsupportive care providers. There have been many times that couples were laboring well and beautifully at home, and once the transfer to the hospital takes place, and the unsupportive care provider comes into the picture, the birthing environment and the mood changes. I try to prepare couples for this time in the labor (if it is a hospital birth) and help them to get back in "the zone" after we get settled in the hospital. It is very important to be upfront and open with your provider ahead of time about your desires and choose a provider that you feel most supported by.
What keeps you working as a doula?
The "moment". The moment when the mama is done, and doesn't feel like she can do it any longer. When she pushes through her fears and exhaustion and does it! The look on her face, and the joy that oozes from every ounce of her is totally worth the sleepless nights, the on call weeks, and the hours of preparation. 
What does your fee cover – how many visits or hours?  Is there a different charge for a shorter labor or longer labor?
My fee is $500 and it is all-inclusive. It covers 1-2 prenatal visits, time spent during labor and immediately postpartum, and a postpartum visit at their own home within the first two weeks after birth. This also includes being on call two weeks before their due date and up until baby arrives. My fee also includes 24/7 support via phone, text, or email through their pregnancy as questions and concerns arise. I assist with writing a birth plan during the prenatal appointment and provide notes on the birth at the postpartum visit.
Do you offer any other services to your clients?
I teach a 6-week Christian Childbirth Class as well. 
Just for fun, what do you do when you are not doula-ing?
When I am not doula-ing I am chasing after my almost 3 year old and my almost 1 year old, as well as loving on my amazing husband. I also co-lead ICAN of Phoenix, which is a support group for mamas who have had a c-section or want to avoid an unnecessary one in the future. I teach Christian Childbirth Classes, in addition to leading an online support community. 
A little more about Abby Schweitzer
:  I grew up in Rockford, IL and married my high school sweetheart, Tim, almost 6 years ago. We moved from Illinois to the Phoenix area in February 2013. We had our first beautiful daughter December of 2010 by cesarean section. Her birth was long, hard, disappointing, and I was left broken, emotionally and physically. I knew immediately after my daughter's birth that it wasn't supposed to be like that. This magical experience everyone talks about was NOT what I had. I loved my daughter so much, but bonding in the first months was very difficult. I vowed long before getting pregnant again that I would inform myself about my choices and became a doula to encourage and help inform other parents as well.  After suffering a miscarriage of our second child, my husband and I conceived again and had a healthy, normal pregnancy. We had a wonderful, spiritual and beautiful home birth with our son almost a year ago. Attending many births, including my own, has continued to deepen my passion to help women know what their options are, and believe in their bodies, as created by God. 
Would you like to contact Abby about being your doula?
Phone:
309-846-7964
Email:
[email protected]
On-Line:
www.surrenderbirth.com 
or 
www.facebook.com/surrenderbirth
Was Abby your doula?  Please help our readers by telling us about your experience!
Please leave us a comment - it will be moderated and posted. 
Disclaimer: 
The material included on this site is for informational purposes only.
It is not intended nor implied to be a substitute for professional medical advice. The reader should always consult her or his healthcare provider to determine the appropriateness of the information for their own situation.  Krystyna and Bruss Bowman and Bowman House, LLC accept no liability for the content of this site, or for the consequences of any actions taken on the basis of the information provided.  This blog contains information about our classes available in Chandler, AZ and Payson, AZ and is not the official website of The Bradley Method®. The views contained on this blog do not necessarily reflect those of The Bradley Method® or the American Academy of Husband-Coached Childbirth®.
We are now enrolling for our Fall 2013 Series
The Bradley Method® for New Parents:
September 6, 2013 through November 22, 2013
Classes meet at 6:00 pm
Bradley™ "Next" – full series plus focus on sibling preparation for our alumni students
September 7, 2013 through November 23, 2013
Classes meet at 2:00 pm
For more information or to register, please call us at 602-684-6567 or email us at
[email protected]
Categories: Labor Support, Meet the Doula, VBAC
/