...celebrating every swee​t pea their birth
| | |
| --- | --- |
| Posted on January 2, 2015 at 4:02 AM | |
Perfect info sheet to share this month - if you are considering a water birth, you are not alone.  Today's pictures are from Cassandra's first birth journey...wishing her and baby #2 all the best as they prepare to journey together this month.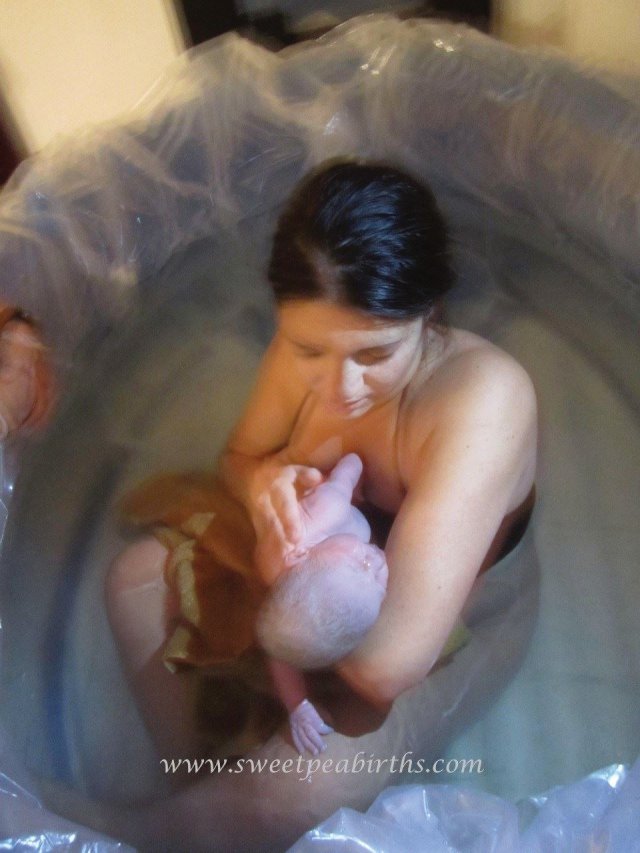 *Definition of Waterbirth: 
Immersion in water during labor and childbirth, giving birth immersed in water.

Sources:
*History: 
Water or 'hydrotherapy' has been used in the form of hot springs and warm baths for centuries in an effort to heal the body and relax the mind. How long it has been used to help women in labour is unknown.

Janet Balaskas, a writer on water births, describes legends of South Pacific Islanders giving birth in shallow seawater and of Egyptian pharaohs born in water. In some parts of the world today, such as Guyana, in South America, women go to a special place at the local river to give birth.

The first documented water birth occurred in France in 1805, when a woman, exhausted after a 48 hour labour, climbed into a warm bath to relax, giving birth to her child into the water shortly afterwards. Before this and for the next 150 years afterwards there has been little written on water birth, although it has probably occurred unreported for women birthing at home.
According to a 2012 Cochrane Review, "Water immersion during the first stage of labour significantly reduced epidural/spinal analgesia requirements, without adversely affecting labour duration, operative delivery rates, or neonatal wellbeing. One trial showed that immersion in water during the second stage of labour increased women's reported satisfaction with their birth experience.
"Both the Royal College of Obstetricians and Gynaecologists and the Royal College of Midwives support labouring in water for healthy women with uncomplicated pregnancies. The evidence to support underwater birth is less clear but complications are seemingly rare. If good practice guidelines are followed in relation to infection control, management of cord rupture and strict adherence to eligibility criteria, these complications should be further reduced."
Sources:
*PROS:
Water birth offers perineal support for a birthing mother, which decreases the risk of tearing and reduces the use of episiotomy.
Warm water is soothing, comforting, relaxing.
The effect of buoyancy lessens a mother's body weight, allowing free movement and new positioning.
Water relaxes the mother's muscles and improves blood flow.
Since the water provides a greater sense of privacy, it can reduce inhibitions, anxiety, and fears.
Benefits for baby: Provides an environment similar to the amniotic sac [believed by some to be a more peaceful transition out of the mother's body]
Sources:
*CONS
infection from contaminated water (contaminated levels of bacteria from initial water source or e.coli from feces eliminated during labor)
Electrolyte problems from the baby swallowing water
Although babies should not take their first breath until they hit air, some babies with unrecognized hypoxia may gasp underwater resulting in water aspiration. Delivery in water should not take place if baby is in any type of distress.
Sources:
*Links to explore: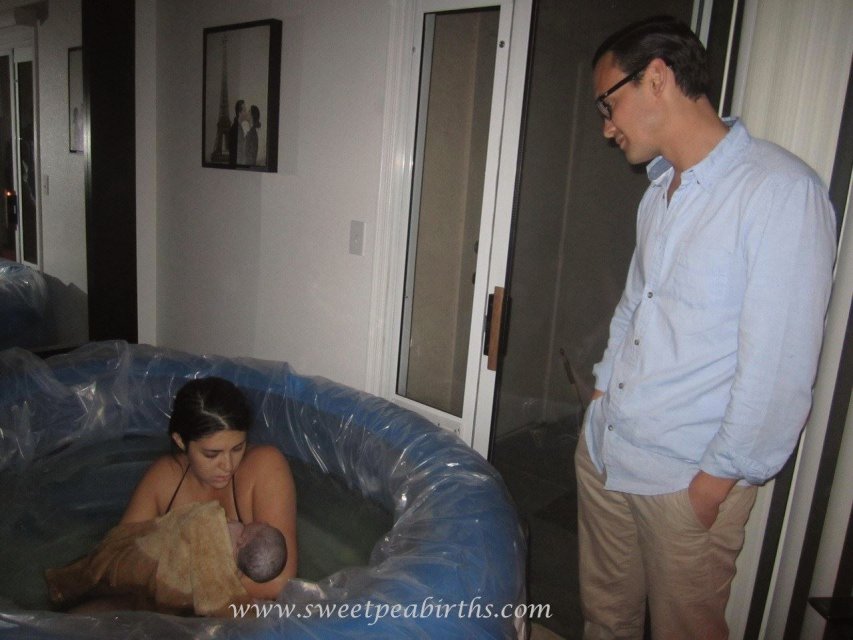 Disclaimer: 
The material included on this site is for informational purposes only.
It is not intended nor implied to be a substitute for professional medical advice. The reader should always consult her or his healthcare provider to determine the appropriateness of the information for their own situation.  Krystyna and Bruss Bowman and Bowman House, LLC accept no liability for the content of this site, or for the consequences of any actions taken on the basis of the information provided.  This blog contains information about our classes available in Chandler, AZ and Payson, AZ and is not the official website of The Bradley Method®. The views contained on this blog do not necessarily reflect those of The Bradley Method® or the American Academy of Husband-Coached Childbirth®.
Categories: Birth, Info Sheet, Information Center, Information Sheet, Waterbirth
/