...celebrating every swee​t pea their birth
| | |
| --- | --- |
| Posted on September 25, 2015 at 9:39 AM | |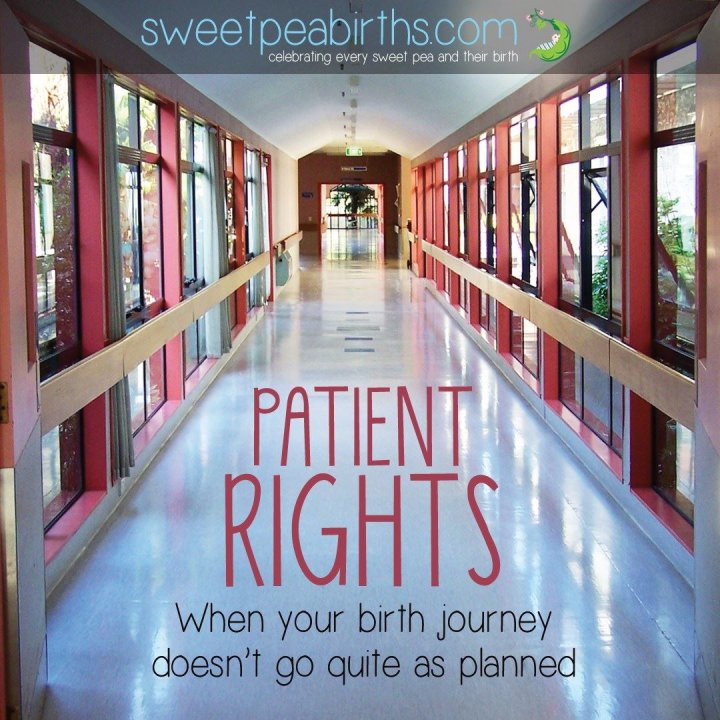 Thank you to one of my colleagues, Rachel Davis, for suggesting this topic.  
I originally shared this after one of our couples had an unplanned unassisted birth couple encountered in the hospital, and they were not treated very kindly upon arriving or throughout their hospital stay.
Most people would not expect their baby to be born at 35 weeks.  In addition, they had not counted on dealing with hospital protocols since they had planned a homebirth.  The other situation they hadn't planned on was giving birth away from their community.   They were familiar with their local hospital in northern Arizona - it was beyond their imagination that they would spend their first week of their child's life having to deal with a major hospital in central Phoenix.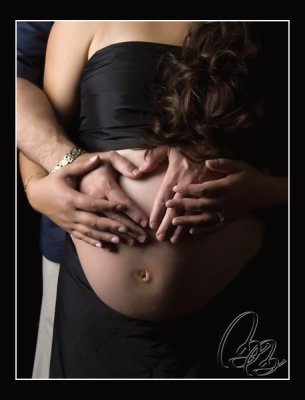 Their situation underscores the importance of having a well-thought out and written birth plan no matter what kind of birthplace you have chosen.  Wherever you are planning to give birth, Bruss and I suggest that you think about writing two birth plans.  Write one for a normal, uncomplicated birth at your chosen birth place. Also consider writing one that has your wishes written down in the event of complications, and that factors in hospital care if you are planning to birth at home or birth center..  Once you have talked these out between yourselves and your care providers, write them down and have a copy handy at all times.
You just never know how the birth journey will unfold…in the event of unforeseen circumstances, your birth plan can act as a compass for your decisions.  It can also remind you of the decisions you made when you took the time to research your options and when you were not under pressure.  You can then evaluate the current situation with a little less emotion and a little more reason.
There are two sections to this post.  First, I highlight the main points of your rights as a patient in the hospital. I encourage you to remember that you are the CONSUMER of health care, not a helpless being at the mercy of the staff.  The second section reviews some basics of informed consent so that you have an idea of how to receive the right care for you after asking questions that other people have found helpful to gather complete information before accepting or declining treatment.
PATIENT RIGHTS
For a full Pregnant Patient and Obstetric Patient Bill of Rights, I am going to refer you to a link on Doris Haire's Alliance for the Improvement of Maternity Services (AIMS):
http://www.aimsusa.org/ppbr.htm
One of the reasons so many of us feel pressured to make choices against our instinct or desire for as natural experience as possible is that sometimes information is relayed in such a way that implies that you are a bad parent if you deny treatment to your child, or they imply that by not choosing something you could harm your child.  How many parents are strong enough to follow their instinct with pressures like time, fatigue and shock also factoring into the situation?
Whether you are planning to give birth at home, in a birth center, or a hospital, I encourage all pregnant mothers and their coaches to become familiar with the AIMS Pregnant Patient Bill of Rights in the event that you end up in a hospital for whatever reason.  I suggest that you print out the American Hospital Association's "Patient's Bill of Rights," (http://www.patienttalk.info/AHA-Patient_Bill_of_Rights.htm)  as well as the AIMS Pregnant Patient Bill of Rights and bring them both with you in the event of a hospital visit during your pregnancy and labor.
I will summarize some of the points here and encourage parents everywhere, that pregnant or not, if you are in a hospital, there is very little that you can be forced to do or take for yourself or your child.  You have every right to ask and be told the benefits and the risk of EVERYTHING they recommend as treatment, and you have the right to refuse.
These are what I chose to pull our from both of the Bill of Rights documents as your rights as a pregnant and an obstetric patient:
- to considerate and respectful care.

- to obtain from physicians and other direct caregivers relevant, current, and understandable information concerning diagnosis, treatment, and prognosis. 

- to ask and be informed of the existence of business relationships among the hospital, educational institutions, other health care providers, or payers that may influence the patient's treatment and care.

- to make decisions about the plan of care prior to and during the course of treatment and to refuse a recommended treatment or plan of care to the extent permitted by law and hospital policy and to be informed of the medical consequences of this action.

- to be informed of any potential direct or indirect effects, risks or hazards to herself or her unborn or newborn infant which may result from the use of a drug or procedure prescribed for or administered to her during pregnancy, labor, birth or lactation.

- to be informed, not only of the benefits, risks and hazards of the proposed therapy but also of known alternative therapy.

- to be informed about how a drug or procedure may adversely affect her unborn baby, directly or indirectly, and that there is no drug or chemical which has been proven safe for the unborn child.

- if Cesarean birth is anticipated, to be informed that minimizing her intake of nonessential pre-operative medicine will benefit her baby.

- to be informed of the areas of uncertainty if there is NO properly controlled follow-up research which has established the safety of the drug or procedure with regard to its effect on the fetus and the later physiological, mental and neurological development of the child.

- to be informed of the brand name and generic name of the drug in order that she may advise the health professional of any past adverse reaction to the drug.

- to determine for herself, without pressure from her attendant, whether she will or will not accept the risks inherent in the proposed treatment.

- to know the name and qualifications of the individual administering a drug or procedure to her during labor or birth.

- to be informed whether that procedure is being administered to her because a) it is medically indicated, b) it is an elective procedure (for convenience, c) or for teaching purposes or research).

- to have her baby cared for at her bedside if her baby is normal, and to feed her baby according to her baby's needs rather than according to the hospital regimen.

- to be informed if there is any known or indicated aspect of her or her baby's care or condition which may cause her or her baby later difficulty or problems.
INFORMED CONSENT
What is informed consent?  According to Doris Haire:
 "Most courts consider that the patient is 'informed' if the following information is given:
•    The processes contemplated by the physician as treatment, including whether the treatment is new or unusual.

•    The risks and hazards of the treatment,

•    The chances for recovery after treatment.

•    The necessity of the treatment.

•    The feasibility of alternative methods of treatment."
You can ascertain this information by asking questions.  For a more comprehensive look at positive communications and informed consent, refer to page 55 of The Bradley Method® Student Workbook.
I suggest that you start with questions that establish how the mother and the baby are doing.  Always use names to remind the care providers that they are making recommendations for another human being, not an ambiguous test case:
"How is (Mother's Name) doing?  Are her vitals still within an acceptable range?"
"How is (Baby's Name) doing?  Are his or her vitals still within an acceptable range?"
"Do we have to make a decision right now?  How much time do we have?"
If both are well enough and there is time, then you can continue with questions such as:
"What is the problem?"
"What are the symptoms or test results causing concern?"
"Could this be normal?"
"What is the most likely cause?  Are there any other possible causes?"
If the care provider agrees that Mother and Baby are well enough to let labor proceed and let nature take her course, continue to trust that Mother and Baby are working together and that you will be meeting your baby in due course.  You can address other probable causes – is mom hydrated?  Is she emotionally ready and relaxed enough to accept her labor?  Are you using the best positions in the appropriate stage of labor to allow gravity and physiology to move things along?
If after asking this series of questions Mother and Coach decide that further action is worth exploring, then you can continue with these questions:
Paraphrase it back to ensure you understand what the recommendation is.
 You want to listen well, and paraphrase again.  You can also ask if their opinion is based on fact or observation.
Ask to see the insert if it is a drug and there is time to read it – you may be surprised at what is in the fine print and the care provider fail to mention.
Side effects are very important to know, especially if it is something whose short-term or long-term effects on an unborn child or a newborn are unknown.
Again, care providers have routines based on what their protocol is – sometimes there are other options that they don't mention, not from malice, it could be simply because they are not accustomed to being asked for alternatives.
Who are you talking to?  Nurses come in many varieties: a student nurse, an LPN (one year of schooling), an ASN nurse (two years of schooling), a BSN (four years of schooling).  Beyond that, how long have they been working as a nurse?  If you are talking to a doctor: are they a resident (student) doctor, or an attending (more experienced) physician?  How long have they been a resident or an attending? 
Knowing the level of experience of the information giver is an especially important question to ask if you are in a teaching hospital.  Every family needs to make a decision regarding their comfort level with students literally practicing on you based on their individual preferences.  On a personal note, while I am all for medical students learning, when it come to my body and our child, I want a trained and experienced professional to work on us.  I am okay if a student wants to observe, however, only someone with extensive experience and knowledge is going "to do" something or administer something to us.
In the interest of full disclosure, here are other very important questions:  1.) You want to know how they will measure the efficacy of the intervention.  2.) When you accept one medical intervention, it is likely that other interventions or compromises will follow.  If there is time, you want to hear all of the other interventions or protocol they will have to follow that may be a result of the first intervention you agree to have. 
Back to full disclosure – there are ways to phrase things that force you to make an immediate decision.  If you ask "how will you know it's working, and what happens next" questions, it provides the opportunity for the care provider to tell you the other side of the story, or the whole story in regards to their recommendations.
One of the reasons it is so important to take care when choosing your care providers and medical facilities is that sometimes there isn't time to ask all these questions.  If Mother and Baby are already compromised and there is no time to ask questions, you must trust that the care providers and the birthplace will do the best for your family.  Do you have this level of trust with your care provider?  Do you have this level or trust with the birthplace?  If you answered "no" to either of these questions, it's time to seriously consider making a change.  Although true complications are rare, if you are part of the small percentage, you want to ensure that you have the best chance for a good outcome despite any complications that may arise.
You have a couple of options in a hospital setting in the event that you want to choose differently than your care providers are recommending and/or if you feel like your concerns are not being heard by your care provider.
 1.  If you have done your research and you have heard the benefits and the risks of a procedure or drug, and you are confident in your decision and want to refuse, hospitals have documents called "Against Medical Advice" that you can sign.  You accept the risks inherent in your decision and relieve the hospital of liability.




2.  You can ask for an Independent Patient Advocate.  This person acts as a liaison between the patient and the care providers.  It puts someone in between you and the care provider, and it is implied that they would convey information in a neutral way.  Sometimes taking away the "authority" of the person conveying the information relieves the pressure and lets a patient make a decision without feeling the pressure of "The Doctor" or "The Nurse".
There is no decision, big or small, that you will regret making as long as you keep in mind Dr. Bradley's ultimate outcome: Healthy Mom, Healthy Baby.  As long as your decisions are made with the best results for these two people in mind, then you can find peace of mind that you are making the right decision for you and your family.
The material included on this site is for informational purposes only.  It is not intended nor implied to be a substitute for professional medical advice. The reader should always consult her or his healthcare provider to determine the appropriateness of the information for their own situation. This blog contains information about our classes available in Chandler, AZ and Payson, AZ and is not the official website of The Bradley Method®. The views contained on this blog do not necessarily reflect those of The Bradley Method® or the American Academy of Husband-Coached Childbirth®.
Categories: Birth center, Birth place options, Birth plans, Cesarean Birth, Homebirth, Hospital Birth, Information Center, Informed Consent, Patient Bill of Rights, The Bradley Method®, The Bradley Method® classes
/