...celebrating every swee​t pea their birth
| | |
| --- | --- |
| Posted on August 15, 2016 at 12:39 PM | |
"In Their Own Words" is a blog series we share to bring you "real life" experiences from other mothers and their families.  Would you like to share your story? Please email me at [email protected] to get started.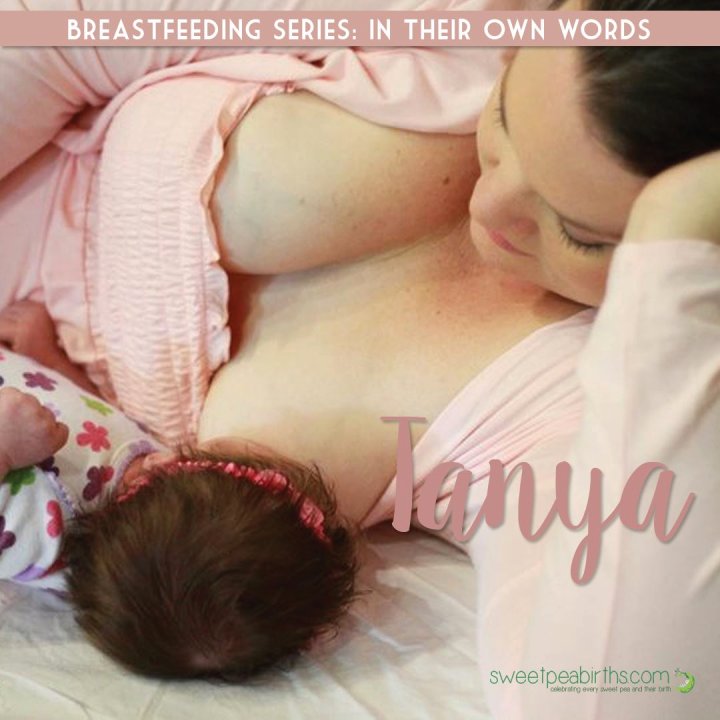 .
As a mother to two girls I feel even more of a responsibility to normalize breastfeeding. My amazing mother did that for me and I am forever grateful. I grew up knowing that breastfeeding was a wonderful way to nourish and bond with your baby. 
From the moment I knew I wanted to be a mom, I knew I would breastfeed. So imagine my surprise when I have my first daughter and suddenly I felt an overwhelming embarrassment to nurse in public…WITH A NURSING COVER even. 
There was many a time I went to nurse her in my car or even nursed her in a store bathroom (not my finest hour)!!! To this day I am not even sure where this feeling came from because I was never the victim of shaming from another person while breastfeeding. I imagine it all comes from society's perception of breastfeeding. 
Thankfully, I had joined Mercy Gilbert's breastfeeding group and slowly my embarrassment began to turn into pride. By the time I finished Krystyna and Bruss' Bradley Class in the Spring of 2013, I felt like a superhero of sorts for all the amazing benefits I had provided for my daughter and was going to give my new baby.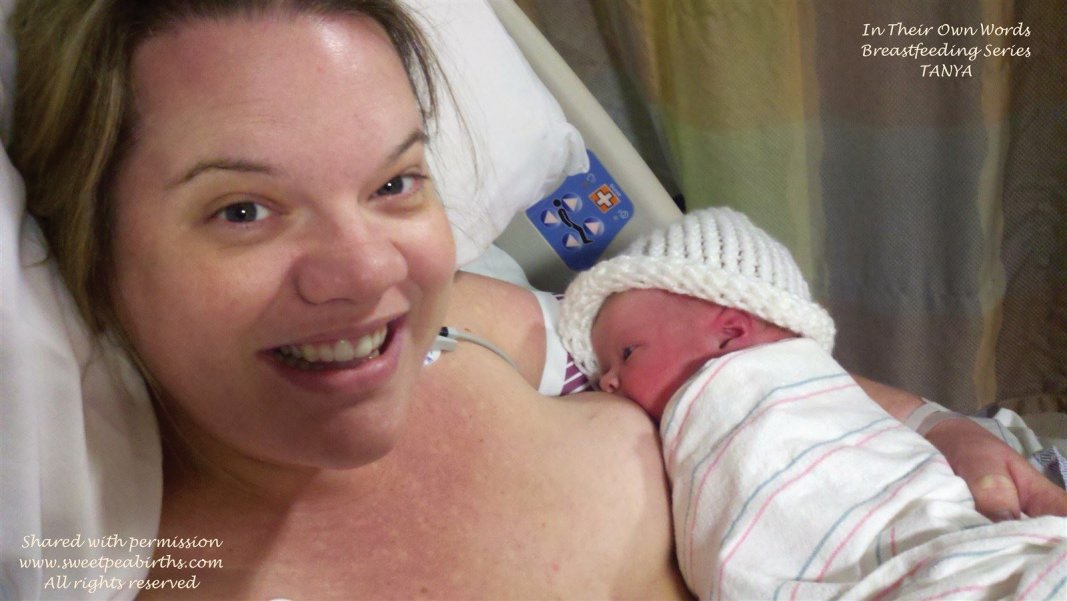 I went from not wanting anyone to see me breastfeed with my first daughter (the only picture I have is from the hospital), to embracing the wonderful bond breastfeeding brings and doing so in pictures.
Photo shoot for social media

Photo by Erin Rudd Photography; Set at Modern Mommy Boutique
Photo shoot for social media

Photo by Erin Rudd Photography; Styling by Modern Mommy Boutique
| | |
| --- | --- |
| | Family time |
Family time

2-year-old T nursing her baby Cinderella while I nurse baby K; Photo by Knit Together Photography
Tandem nursing

Nursing K at 3 years and C at 1 year
Extended breastfeeding

My current nursling, baby C – almost 15 months
Today I have been breastfeeding or pregnant (or breastfeeding while pregnant) for 5 ½ years. My greatest accomplishment so far is seeing my daughters "nurse" their babies. It shows me that I have been that role model for them to show them that breastfeeding is normal and beautiful and even difficult at times. 
When my 5-year-old daughter tells me how she needs to nurse her 2-year-old doll or my 3-year-old daughter says "I nurse my baby, mama!" that is simply music to my ears. I started out my nursing journey hoping I could make it to one year and hoping I wouldn't offend anybody if I had to nurse in public. 
Now, I have proudly nursed one child to 22 months, another to 3 years and am currently nursing my almost 15-month old son until our nursing journey comes to an end. Furthermore, I nurse in public wherever I need to, sometimes with a cover, sometimes without; and sometimes while baby-wearing. 
My hope is that I not only provide my daughters and son with a positive view of breastfeeding, but also inspire a new mom to feel like she is a superhero of sorts when breastfeeding; because it is hard, it is exhausting, it is amazing, it is powerful, it is rewarding, it is blissful, it is depressing, it is courageous, it is painful, it is empowering, but most importantly, it requires a village in order to be successful. 
Whether it be family members (I am so lucky that my parents and in-laws where both a tremendous help), a group or class (both life savers for me), a friend, relative, doctor….it takes a village to make breastfeeding successful. And I am forever grateful for the confidence my village gave me.
Thank you to Tanya for sharing her breastfeeding journey today <3 I hope it has touched you and inspired you in some way, and that you will take heart and courage in your own breastfeeding journey.
UPCOMING EVENTS
Phoenix La Leche League: Live, Latch, Love
As part of the LLL area conference
August 26th, 5-7 PM
Embassy Suites Biltmore
La Leche League Conference
August 26-28, 2016
Embassy Suites Biltmore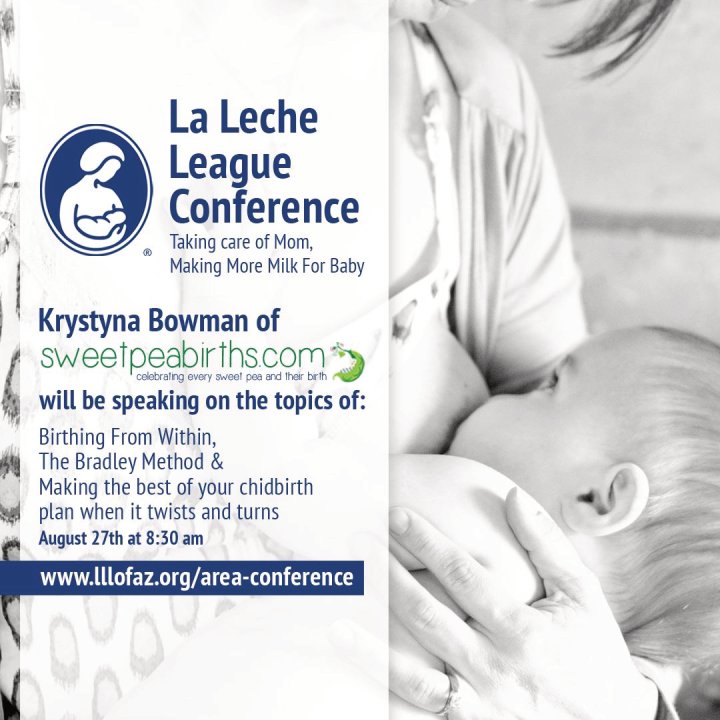 Disclaimer: 
The material included in this video is for informational purposes only. It is not intended nor implied to be a substitute for professional medical advice. The viewer should always consult her or his healthcare provider to determine the appropriateness of the information for their own situation.  Krystyna and Bruss Bowman and Bowman House, LLC accept no liability for the content of this site, or for the consequences of any actions taken on the basis of the information provided.  This blog and video contain information about our classes available in Chandler, AZ and Payson, AZ and is not the official website of The Bradley Method®. The views contained in this video and on our blog do not necessarily reflect those of The Bradley Method® or the American Academy of Husband-Coached Childbirth®.
Categories: Bradley™ classes for second pregnancy, Breastfeeding, Breastfeeding Awareness Month, Breastfeeding in Public, Breastfeeding support, In Their Own Words, Next baby, Next pregnancy, NIP, Nursing, Nursing In Public, World Breastfeeding Week
/