...celebrating every swee​t pea their birth
| | |
| --- | --- |
| Posted on August 24, 2016 at 12:39 PM | |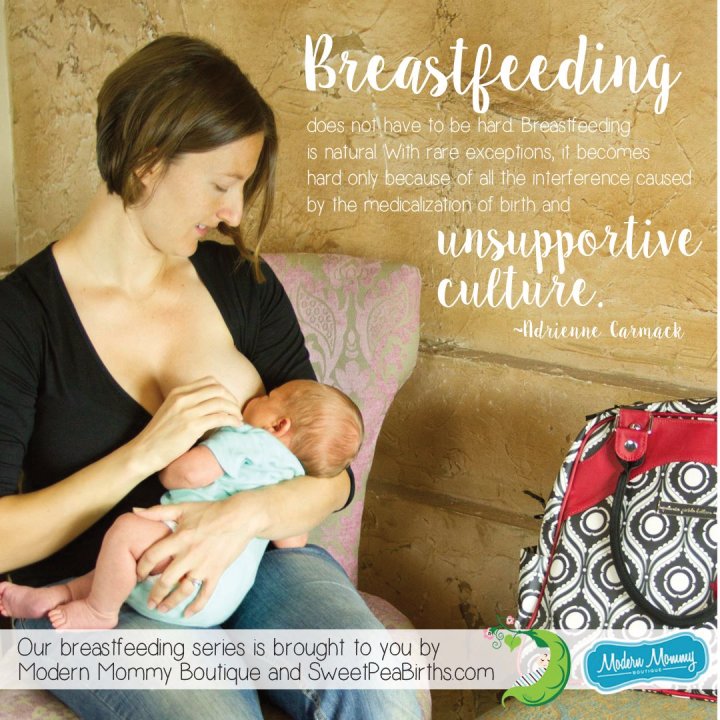 I have to wonder how we survived as a species without hospitals and IBCLCs for so long.  I think it goes back to the possibility that birth and breastfeeding are behaviors that are learned best by watching and participating.
When we see and honor undisturbed birth, when we accept or acknowledge that the pain of childbirth is meant to inform and transform us, and it is not something that has to be inherently feared, we can start to take back birth.
When we are able to treat breasts as normal, when we can feed our babies without wondering if we are going to be harassed or shamed by family and strangers, when our children can learn about breastfeeding by watching us feed their siblings and cousins, then we start to normalize breastfeeding.
While I am eternally grateful for the help of care providers when *it is necessary* for healthy mom, healthy baby outcomes, and absolutely in awe of the good IBCLCs that help mothers meet their breastfeeding goals, I think we have to ask ourselves WHY.
WHY are we still accepting a cesarean rate that is over 30%?
WHY are we silent when our maternal and infant outcomes are the most dismal among industrialized nations?
WHY are we so quick to give up on breastfeeding when it is the best thing to get moms and babies organized and off to a good start?
I wish I had answers...since I don't, I will continue to advocate for mothers, babies and birth.  I will add my voice in support of organizations like Arizonans for Birth Options, Improving Birth and Birth Monopoly.  I will continue to support La Leche League, Breastfeeding USA, and ILCA.  I will continue to teach about childbirth and train as a doula, and learn as much as I can about supporting families through birth.  My mission is that each family I have the privilege to walk alongside on their birth journey has a better chance of NOT being traumatized by their birth experience, and that our students know about the amazing resources to help them along the way should they need them.
What about you...what can you do in your corner of the world to support, birth, breastfeeding, mothers and babies?
UPCOMING EVENTS:
Phoenix La Leche League: Live, Latch, Love
As part of the LLL area conference
August 26th, 5-7 PM
Embassy Suites Biltmore
La Leche League Conference
August 26-28, 2016
Embassy Suites Biltmore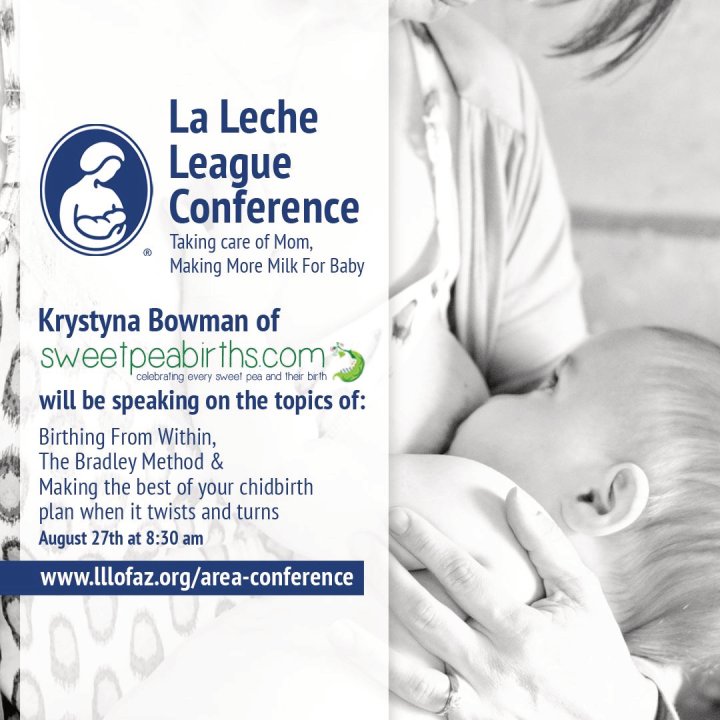 Disclaimer: 
The material included in this blog is for informational purposes only. It is not intended nor implied to be a substitute for professional medical advice. The reader should always consult her or his healthcare provider to determine the appropriateness of the information for their own situation.  Krystyna and Bruss Bowman and Bowman House, LLC accept no liability for the content of this site, or for the consequences of any actions taken on the basis of the information provided.  This blog and related videos contain information about our classes available in Chandler, AZ and Payson, AZ and is not the official website of Birthing From Within or The Bradley Method®. The views contained in this video and on our blog do not necessarily reflect those of Birthing From Within, The Bradley Method® or the American Academy of Husband-Coached Childbirth®.
Categories: Breastfeeding, Breastfeeding Awareness Month, Breastfeeding Challenges, Breastfeeding in Public, Breastfeeding support, World Breastfeeding Week
/