...celebrating every swee​t pea their birth
| | |
| --- | --- |
| Posted on March 7, 2017 at 6:24 PM | |
Note: all words in this piece that are in "quotation marks" are excerpts or quotes from the ACOG Committee Opinion published February 2017. 
HERE
is that article.
The American College of Obstetrics and Gynecology just came to a very important conclusion in
THIS
Committee Opinion that was published in February 2017: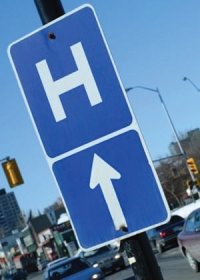 "Many common obstetric practices are of limited or uncertain benefit for low-risk women in spontaneous labor. In addition, some women may seek to reduce medical interventions during labor and delivery. Satisfaction with one's birth experience also is related to personal expectations, support from caregivers, quality of the patient–caregiver relationship, and the patient's involvement in decision making (
57
). Therefore, obstetrician–gynecologists and other obstetric care providers should be familiar with and consider using low-interventional approaches, when appropriate, for the intrapartum management of low-risk women in spontaneous labor."
FINALLY.
Yes, it is a little frustrating that it has taken years for the doctors who manage pregnancy, labor and birth to acknowledge that less intervention is best for birth outcomes.  However, I am grateful that ACOG has caught up with Dr. Bradley and all the other proponents of dignity in birth that know "It's not nice to fool Mother Nature."
The part that interests me the most as a childbirth educator is how they treat the topic of pain relief and coping techniques in labor.  There is the acknowledgement that, "pharmacologic methods mitigate pain, but they may not relieve anxiety or suffering. "
And then this statement:
"None of the nonpharmacologic techniques have been found to adversely affect the woman, the fetus, or the progress of labor, but few have been studied extensively enough to determine clear or relative effectiveness."
So there is finally the recognition that nonparmacologic techniques do not adversely affect the woman, the fetus or the progress of labor. And to CYA, they have to state that there is no conclusive study to determine effectiveness.  Be that as it may, it doesn't matter to me as a childbirth educator if a study can measure the effectiveness.  What I do know as an educator and a doula is that if the mother perceives a pain coping practice as effective, it is being effective for her in that moment.
The key to continuing that pain coping practice hinges on two questions: "Is the mother okay? Is the baby okay"" As long as both the mother and the baby continue to tolerate the intensity of labor, then the conclusion effectively says LEAVE THEM ALONE.
In the article there are two distinctions between pain coping practices:
The pain coping practices that have been studied and, "have all demonstrated statistically significant reductions in pain in many studies"
Water immersion consistently has been found to lower pain scores (8, 
34
).
Intradermal sterile water injections
Relaxation techniques
Acupuncture
Massage
"Other techniques may help women cope with labor more than directly affect pain scores"
Childbirth education
Transcutaneous electrical nerve stimulation [TENS]
Aromatherapy
Audioanalgesia
Here are some more areas of discussion in the committee opinion that bring obstetric care into the humane versus management for their convenience.  I have included the corresponding bullet points from the summary and also provided some lay-person translation as needed.
Latent Labor: Labor Management and the Timing of Admission
·       "For a woman who is at term in spontaneous labor with a fetus in vertex presentation, labor management may be individualized (depending on maternal and fetal condition and risks) to include techniques such as intermittent auscultation and nonpharmacologic methods of pain relief."
IN OTHER WORDS: If your baby is head-down when you start labor, then your labor management can be individualized and include intermittent fetal monitoring (freedom to move as labor indicates) instead of continuous fetal monitoring (thus anchored to the bed) AND mother is free to try any method of pain relief of non-drug pain relief that she would like to try.
·       "Admission to labor and delivery may be delayed for women in the latent phase of labor when their status and their fetuses' status are reassuring. The women can be offered frequent contact and support, as well as nonpharmacologic pain management measures."


IN OTHER WORDS: If your labor has started and your bag of waters is intact, there is no rush to admit you to the labor and delivery ward.  If the mother is okay and the baby is okay, phone contact and support from your care provider is the order of the day, and the mother is free to continue with any non-drug pain coping practice that is working for her.
Term Premature Rupture of Membranes
·       Obstetrician–gynecologists and other obstetric care providers should inform pregnant women with term premature rupture of membrane (PROM [also known as prelabor rupture of membranes]) who are considering a period of expectant care of the potential risks associated with expectant management and the limitations of available data. For informed women, if concordant with their individual preferences and if there are no other maternal or fetal reasons to expedite delivery, the choice of expectant management for a period of time may be appropriately offered and supported. For women who are group B streptococci (GBS) positive, however, administration of antibiotics for GBS prophylaxis should not be delayed while awaiting labor. In such cases, many patients and obstetrician–gynecologists or other obstetric care providers may prefer immediate induction.
IN OTHER WORDS:
If your bag of water breaks and you are not GBS-positive, you as the patient can decline immediate induction and this committee opinion instructs the care provider to support the patient in that choice.  If you are informed, you also know this includes declining vaginal exams that have the potential to introduce infection and that water immersion is an available pain coping practice (see Henci Goer's Thinking Woman's Guide to a Better Birth").
What bothers me a little is that if a woman is not informed, it sounds like they are going to railroad her into the immediate induction route.  Yuck.
As for women who are GBS-positive, the recommendation is to admit the patient and start the administration of antibiotics.  The committee says that the preference is for immediate induction, but it doesn't say one way or the other that it is the best practice.  You can go back to those two important questions, "Is mom okay? Is baby okay?" If you get YES answers to both of those questions, you may think about getting the antibiotics and then postponing anything else that is offered until there is a medical indication "to do something".
Continuous Support During Labor
·       "Evidence suggests that, in addition to regular nursing care, continuous one-to-one emotional support is associated with improved outcomes for women in labor."
IN OTHER WORDS:  LET THE DOULAS IN THE ROOM!!!
Routine Amniotomy
·       "For women with normally progressing labor and no evidence of fetal compromise, routine amniotomy need not be undertaken unless required to facilitate monitoring."
IN OTHER WORDS: Amniotomy is the artificial breaking of the bag of waters.  You can read the info sheet on this procedure HERE. What this committee opinion states clearly is that THERE IS NO REASON to break the bag of waters if labor is progressing and there is no evidence of fetal compromise.  Not to "help things along".  Not to "speed labor".  Not "to see what happens". NONE. DO NOT break the bag of waters.
The only reason stated for breaking the bag of waters is in the case of the need of an internal fetal monitor. This monitor is screwed into the baby's fontanel, so in order to facilitate access to said fontanel, the bag of waters needs to be out of the way.
Intermittent Auscultation
·       "To facilitate the option of intermittent auscultation, obstetrician–gynecologists and other obstetric care providers and facilities should consider adopting protocols and training staff to use a hand-held Doppler device for low-risk women who desire such monitoring during labor."
IN OTHER WORDS: Get with the program and learn how to do labor evaluation with a hand-held Doppler device.  P.S.: Midwives have been doing this for years.
There are many risks associated with continuous fetal monitoring – for more information I recommend you read THIS Cochrane review that shows how a decrease in fetal monitoring increases positive birth outcomes.  There are many cases of false positives with continuous fetal monitoring.  These false positives result in a more aggressive management of labor that often leads to an increase in unnecessary cesarean birth outcomes.  While there is a time and a place and much gratitude for cesarean births that are needed, it is devastating for a mother to read her operative report and realize that her cesarean birth could have been avoided with a different approach to her care.
Techniques for Coping With Labor Pain
·       "When women are observed or admitted for pain or fatigue in latent labor, techniques such as education and support, oral hydration, positions of comfort, and nonpharmacologic pain management techniques such as massage or water immersion may be beneficial."
IN OTHER WORDS: Don't push the epidural if the patient wants to try some other things first.
·       "Use of the coping scale in conjunction with different nonpharmacologic and pharmacologic pain management techniques can help obstetrician–gynecologists and other obstetric care providers tailor interventions to best meet the needs of each woman."
IN OTHER WORDS: Treat your patients as individuals!! What works for one does not work for all.  And pain is not the only marker for labor management.  As stated in the committee opinion, "pharmacologic methods mitigate pain, but they may not relieve anxiety or suffering."  If the mother can handle the pain and is doing something that does reduces anxiety or suffering, that is ok.  It may be hard to watch, however, doing nothing is fine as long as the mother and the baby are doing well.
Hydration and Oral Intake in Labor
"Women in spontaneously progressing labor may not require routine continuous infusion of intravenous fluids. Although safe, intravenous hydration limits freedom of movement and may not be necessary."
IN OTHER WORDS: Routine use of IV fluids is out!! Yeah!! The whole tone of this committee opinion is to treat patients as individuals, so if there is no medical indication and the patient declines routine IV, then leave her to labor without IV fluids.
HERE
 is the summary of research presented at the Anesthesiology® 2015 Annual Meeting.  It states that, "most healthy women can skip the fasting and, in fact, would benefit from eating a light meal during labor…improvements in anesthesia care have made pain control during labor safer, reducing risks related to eating".
Maternal Position During Labor
·       "Frequent position changes during labor to enhance maternal comfort and promote optimal fetal positioning can be supported as long as adopted positions allow appropriate maternal and fetal monitoring and treatments and are not contraindicated by maternal medical or obstetric complications."
IN OTHER WORDS: As long as labor is progressing and mom and baby are well, let a mom labor in whatever position she deems useful.  When it's time to monitor the baby, any position that allows for monitoring to happen is still acceptable. The easiest for the nurse and the most uncomfortable position for the mother/baby is to have the mother lie on her back (supine).  According to this committee opinion, other positions are now within range of acceptable.  Positions such as side lying, hands and knees, or tailor sitting are all examples of other positions that allow for fetal rotation and engagement in the pelvis while keeping the mother still enough to undergo fetal monitoring.
Second Stage of Labor: Pushing Technique
·       "When not coached to breathe in a specific way, women push with an open glottis. In consideration of the limited data regarding outcomes of spontaneous versus Valsalva pushing, each woman should be encouraged to use the technique that she prefers and is most effective for her."
IN OTHER WORDS: Don't tell a woman how to push.  If she follows her instincts, the baby will come out.  Valsalva pushing is when a woman is directed to do forceful pushing during a contraction for a certain count with no regard to what her body is doing physiologically.  Physiological pushing allows for a woman to work with her contractions: as she feels the peak, she will push as long as is comfortable. End of story.
Immediate Versus Delayed Pushing for Nulliparous Women With Epidural Analgesia
·       "In the absence of an indication for expeditious delivery, women (particularly those who are nulliparous with epidural analgesia) may be offered a period of rest of 1–2 hours (unless the woman has an urge to bear down sooner) at the onset of the second stage of labor."
IN OTHER WORDS: "Nulliparous" means a woman that has not given birth before.  Unless there is a medical reason for the baby to be born as soon as possible, women, including those who have epidural analgesia, are to be allowed a time period between the time they are completely dilated (10 cm) and pushing.  If the woman is monitored and both she and baby are shown to be well, up to two hours can be allowed for the baby to descend into a position that creates the urge to push, thus making the pushing phase more effective.
Sometimes the cervix is open and the baby is still high in the pelvis, thus there is no urge to push.  When the pushing phase begins before there is an urge to push, this effectively "starts the clock" by which a care provider or hospital policy may deem it necessary to intervene with a vaginal operative birth (vacuum or forceps delivery) or a cesarean birth. 
I hope this little review offers you the confidence as a consumer to advocate for what you know is right for you and your baby.  Our inner wisdom about birth is present and powerful if we can allow it a voice in our labor space.
Disclaimer: 
The material included in this blog is for informational purposes only. It is not intended nor implied to be a substitute for professional medical advice. The reader should always consult her or his healthcare provider to determine the appropriateness of the information for their own situation.  Krystyna and Bruss Bowman and Bowman House, LLC accept no liability for the content of this site, or for the consequences of any actions taken on the basis of the information provided.  This blog and video contain information about our classes available in Chandler, AZ and Payson, AZ and is not the official website of The Bradley Method®. The views contained in this video and on our blog do not necessarily reflect those of The Bradley Method® or the American Academy of Husband-Coached Childbirth®.
Birthing From Within and Bradley Method® natural childbirth classes offered in Arizona: convenient to Chandler, Tempe, Ahwatukee, Gilbert, Mesa, Scottsdale
Categories: Acupuncture, Amniotomy, AROM, Artifical Rupture of Membranes, Augmentation
/